Welcome to Target Cleaning Supplies!
Are you looking for the best possible service from your Cleaning Supplies company?
Do you want same day delivery in the Auckland region?
Are you looking for quality products at very competitive prices?
Do you like to deal with the people who believe in and own the company - and not a delivery person who doesn't value the importance of your business?
At Target Cleaning Supplies you will be dealing with our own staff at all times. We will manage your sales enquiries right through to delivery,
with personal service along the way.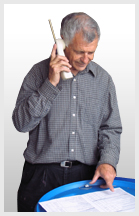 We pride ourselves on service, reliability and experience.

We also deliver free from Henderson to Howick, Auckland Central to Papakura.

For the best possible experience when you next make an order of cleaning supplies, call Target Cleaning Supplies now. 09 636-1055